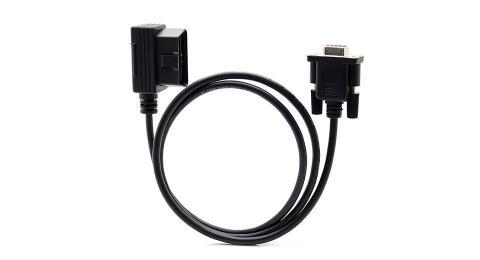 OVMS vehicle cables for connection to can-bus equipped OBDII vehicles are now available from our FastTech logistics partner. You can find them here:
This cable connects the OVMS module to the vehicle CAN bus, via the industry standard OBDII socket. It is 1 metre in length, and uses a right-angle OBDII plug (J1962-M) to help with cable management and routing.
The cable is intended to be used in Renault Twizy, Chevy Volt, Opel/Vauxhall Ampera, and other cars using OBDII connectors.

OVMS OBDII Cable Pinout

J1962-M   DB9-F   Signal
4         3       Chassis/Power GND
6         7       CAN-H
14        2       CAN-L
16        9       +12V Vehicle Power